Aloha Friday everyone!! So happy to be linking up with some fabulous ladies on a Friday and a brand new month.
First I am linking up with Kasey from Doodle Bugs Teaching for her Five For Friday.
We went outside to measure the length of different whales.
We learned it takes about 22 students to equal the length of a Blue Whale!!
We also did some fun Whale Art using cool colors we would find in the ocean.
My daughter and her BFF enjoying the gorgeous Friday afternoon.
I was also checking my favorite surf spot ;)
When I came home I had some nice feedback from some of my wonderful customers on TpT and I was so excited to see this!! I never would have thought I would have 600 people who are interested in what I create. I remember being excited that I had 10 followers!! Thank you so much to anyone who has purchased any of my items and who follows my store.
I am also linking up with Farley and I guess this is one more pic, but who's counting??
That last one really gets me lately. I have so many kids that when confronted about something always blame somebody else for why they did something!!
Do you get this?? "Billy where is your homework?" "My mom didn't put it in my backpack!" "Lisa why did you just push her?" "Larry told me to do it!"
Okay I know this seems petty, but all day long I get this!! Today there was a HUGE mess in the math area and no one would take responsibility for it. I feel like kids today more and more are not held accountable for things and it gets very frustrating...Okay there's my rant for the day and "breathe"....... Done!!
Head on over and link up with Farley!! She is one popular lady. I will probably be the 100th person to link up if I'm quick!!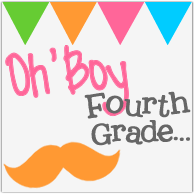 Enjoy the rest of your Friday and have a fantastic weekend.