This week we are moving on to Chapter 5 of the Daily 5 book study.
Our hosts for the week are.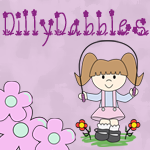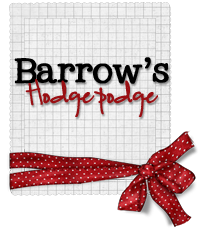 This chapter was all about Reading To Someone and Listening To Reading. These are two things that second graders love to do. I have always done partner reading and I know it is a valuable tool that my students really engage in. However I have never had a Listening Center in my whole teaching career! Sad I know, but I have never had the funds for a listening center and no other 2nd grade teachers I worked with ever had one. It just seemed too young for my students.
Well this book made me realize how important it was for my students to Listen to Reading. I will get back to this in a minute.
The main bulk of this chapter is about Reading To Someone. The sisters really walk you through the steps of how to get this going. I love their lessons, I-Chart ideas and stamina building. It will take time, and that is where I get a bit nervous about implementing. I feel like I need to jump into my curriculum and when will I have time for all of these lessons?
Are you feeling the curriculum crunch?
After reading through and thinking about it, they are mini-lessons and I am sure I will find the time to implement and still get in the schoolwide curriculum.
There are 6 planned out days that consist of:
EEKK, Voice, Check
I Read, You Read
How To Choose Books
Choosing Your Classroom Spot
How To Choose a Partner
Coaching or Time
These are all great lessons and I know every one is key to getting your kids to be able to Read To Someone without me having to intervene all the time.
In my class this year I always chose who they would read with. When I let them choose it seemed like playtime. I wandered around and sat with partners and listened to them read and coached them along the way, but if I wasn't right there, some of them were off task.
I really like how the book discussed comprehension checks between partners. I think this is so powerful in seeing if the students really know what they are reading. I see this as taking lots of practice!
Another thing I really like is the choice students have about choosing a book. I never thought to have them read two different books.
The next part of the chapter is Listen To Reading. I know my kids love listening to me read. They look forward to it everyday! So after I first read the Daily 5 I knew I needed to get a listening center going in my class. I wrote up a Donor's Choose project and low and behold I was funded in less than two weeks!!
The kids loved it! But I had a bit of a problem...The center can hook up lots of headphones, and lots of kids can listen, but the book sets that I got to go with it only had 1 book and 1 CD. So two people could comfortably share the one book, but I had to hunt down other copies for more kids. There was also some commotion over what book they ALL wanted to read first.
This year I want my kids to have more variety and choice, so I just wrote another project. I am now asking for 4 individual CD players so that the kids can take the player and sit where they would like in the classroom.
Hopefully it will be funded soon. I would love your ideas on getting more books and CDs for our listening library. Are there any particular programs you use to record CDs? I haven't really played around or researched this yet, so your info would be greatly appreciated!
As the sisters state in the book Listening To Reading is not an area that needs a lot of stamina building, as kids really enjoy it.
I am really looking forward to next weeks chapter! I would love to see everyone's ideas on Writing and Word Work!
Remember to Check out
Mel D's posts
and
Nicole's
as they are the Daily 5 gurus who started this book study! Remember to link up below to your post on Chapter 5. Please leave a direct link to your Book Study post, not just your blog site.