Well here we are, the last chapter of the Daily 5. This chapter is about putting together all that we have learned and troubleshooting any problems that may arise.
I would like to thank Mel D from
Suesstastic Classroom Inspirations
and Nicole from
Teaching with Style!
for setting up this bookstudy. I have enjoyed learning and sharing ideas with everyone involved.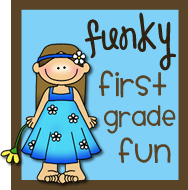 We have gone through the book, learned some key terms and ideas and now it's time to get started. The first step for me is organizing and figuring out my schedule for implementing all of the Daily 5 rotations.
Since I have used centers previously in my class, it is not that big of a stretch for me. I only have a 90 minute morning block and plan to have rotations at least 3 times per week. I would love to be able to get up to 30 minute blocks, but for now we will start with a few mini lessons and build up.
I have my materials in place and lots of ideas for Word Work, Work on Writing, Read to Someone and Listening to Reading. I don't plan to use a lot of premade posters, as I think it is so beneficial to have your students create the anchor charts with you.
However, I did have a few requests for some posters. Click on the picture to grab them from Google Docs.
Although we have not discussed The Cafe, it is the next step in the Daily 5, and I plan to look at it in the future.
I also wanted a way to organize where the students would be going each day. I talked alot about giving students more choice, but I still need to keep my classroom orderly. I have created a Clip Chart to use for the Daily 5 rotations. I was inspired by a few items I found on pinterest and ideas from other bloggers like the picture below.
from responsetoinstruction.net via Pinterest



Here is my version

My Clip Chart is similar. I used icons on the side of each to show that there is a limit of 4 people at each rotation, except Read To Someone. You can grab this freebie on
Google Docs
.
Another concern was how to give students choice and make sure they are going to all rotations. This is a simple check off sheet that students can use to help them keep track. I plan to have each child go to each rotation before they can repeat.
Just click on the picture get them from Google Docs.
I think the key to being successful with this program or any other is to take it slow, keep it simple and practice!!! I truly appreciate all of the ideas, feedback and experiences that everyone has shared during this book study. I plan to refer back to many of these posts as needed.
I also visited
The Daily Cafe
. There are resources available there and they have a weekly tip that you can sign up for. Membership is a bit pricey for a year, but you could sign up for the 3 months for much less. I plan to ask my school to see if the funds are available for a membership.
If you refer back to
Nicole's original post
she posted a link about a Yahoo support group that shares about The Daily 5. I have received lots of great info from there as well.
The new year begins on Monday for my students and I plan to start filling their book bags for our first lesson on Read to Self.
For those of you still on vacation, enjoy it!! For those of us heading back to class I hope the new year is a fresh and exciting one.
P.S. Don't forget to link up your Chapter 7 post and link it back to your hosts.