We are moving right along in our summer book study! I start back next week and the students begin on July 30th. I feel like I have gotten a good grasp on the Daily 5 and am very excited to get started.
Our hosts for this week are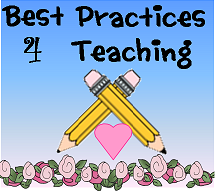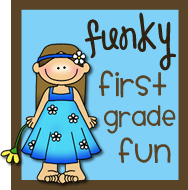 Remember to check in with
Mel D
and
Nicole
our originators of this book study.
In this chapter the students are introduced to Writing and Word Work.

Teaching and working on writing is not one of my strongest areas. I fully admit this and my colleagues and I have been wanting to find a better way to work on writing with our students. I like the ideas that are presented by the sisters and the focus lessons that are provided. I think during the Daily 5 time its important for the students to really be more independent and enjoy writing on their own.
In the past I have usually provided a prompt or two and had students write on that. Well when the students are done they are at a loss for how to continue with something new and there is often off-task behaviors. The book takes you through Focus Lessons for Working on Writing. Just click on the pictures for your own copy:)
It's a pretty simple way to get started and now familiar to the students. I really like the I-Chart on ideas for writing. I have done this before, but not on a permanantly displayed chart for all kids to refer back to. I also would like them to have a writing folder with this same list of ideas, so they don't have to hunt for ideas on the chart. You could also place an alphabet chart and a personal dictionary in there as well.
I plan to have their writing folders in their book bags for easy access and storage.
I like how students will practice how to use materials and how to clean them up. It's so easy to forget that students need constant repetition in knowing how to do this. This year I was often frustrated because students didn't clean up and put materials away correctly. I always told them and showed them, but I never had a student model correct and incorrect ways to use the materials.
My writing center will now be a place to get materials and students can choose where they would like to sit to write. I like that the students will have this choice and with practice and stamina building learn to write for extended periods. I just bought lots of new goodies with all the back to school sales and plan to revamp all of my containers:)
I have been reading a wonderful book for writing instruction as well.
No More "I'm Done!"
I love the simple and clear cut ideas in here on implementing a Writer's Workshop. I have always wanted to have a Workshop, but I just didn't know where to begin. This book is clear and simple and I look forward to using many of these ideas to add to my Daily 5 instruction as well.
Word work is essentially providing spelling instruction with a bit more. This is where students can work on word families, high-frequency and sight words, spelling patterns and vocabulary and phonics. This is the time for all of those fun hands on activities that students enjoy can be done. I like the list of materials and ideas that are provided. I also have many of my own that I have created, or that other great teachers have created to be used during this time.
My goal for Work Work is to get my materials organized and accessible for my students to pick and choose during the week.
The focus lessons are pretty basic and students seem to really enjoy many of these activities.
That pretty much rounds out the 5 areas for the Daily 5. I am sure you do all of these activities already, now its time for organization, implementation and our favorite phrase "Building Stamina!"