Aloha everyone! I feel the summer laziness fully setting in!! It's getting warmer here and I am spending alot more time in the water. The surf has been perfect and one of my favorite surf buddies (FSB) just got here from Florida!
I met her and her husband out surfing here two summers ago. It was their 16th wedding anniversary and they were the sweetest couple. We got to chatting in the water and I found out she was a teacher, same age as me and just as crazy about surfing:) Well they have been coming back every summer and we had a great time out in the water today catching up:)
I hope the summer is finding you getting a bit lazier and enjoying time with friends and family.
I see alot of you busy little bees still working on some great items too.
Jen over at The Teacher's Cauldron has got some great new items out, a fun beachy theme classroom set, and a pirate theme!! I will definitely be using some of her items in my class this year!!
Erica is revamping her polka dot classroom themes, so cute, and she's still in school!!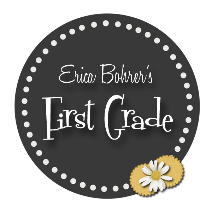 And Crystal over at Kreative in Kinder is blowing me away with her Classroom Sets!! I love that rainbow set!!

I don't know how you ladies do it!! Great Work. Stop by and check out all of these hard working ladies!!
I also wanted to thank everyone for the comments on my
Common Core posters
!! I have gotten such a great response and requests for 1st and 3rd grade. I even got a little nudge for Kinder!! I am starting 1st grade soon and I will hopefully have 3rd done by the end of the summer, lol!! I just don't think I can tackle those Kinder CCS!!
I would like to leave you with a fun freebie. I already posted for my Facebook friends. One of the items on my bucket list was to work creating more with Photoshop. So here you go:)
These are some fun digital backrounds with peace signs. I love bright colors and wanted to use them for some ideas I have been toying around with.
I hope you can use them for some projects. Let me know what you think, I am working on some others and if you like them I will keep putting them in my
TpT store
.