I hope everyone had a fabulous weekend. The weather here has been gorgeous and the surf has been fun!! I have been able to surf three days in a row!! Yay me!! I don't know if there are any other surfers out there, but surfing just always puts me in a great mood!
Today I took my daughters for a hike up Koko Head Crater. This in on the other side of the island, so it was about an hour drive. This is a hike that is straight up. It's more skill than anything. There are about 1,100 steps!! It's actually an abondonded railroad track that the military used to carry up supplies to a lookout shelter up top. You don't usually see too many kids along the trail.
I wish I was laying on the beach...
Can we go back down now??

Getting higher
Top of the trail
This is the shelter...of course the girls ran right in

My oldest is not the most energetic and we took lots of breaks but we made it!!
It was much cooler at the top and the fog was rolling in.
I think my youngest one ran all the way up!!
Just had to share. They both love hiking, but this was definitely a feat for both of them.
If you have been scouting around blog land there are a bunch of great giveaways going on out there, including mine, lol!!


Christina is giving away 100 Brag Tags!!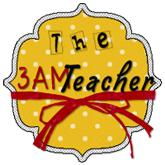 Michelle is giving away 5 tote bags and 18 sets of clip art!!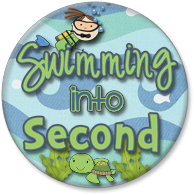 And Courtney is giving a $20 gift certificate to the Digital Bake Shop!!
Okay head on over to all of these great blogs and enter for these great goodies!!