I hope everyone had a wonderful holiday weekend with friends and family. We had a fun little egg hunt in our yard this year and then headed to the beach for some sun and waves.
As I was purusing the bloggy world I stopped by Sunny Days in Second Grade to check out her Earth Day Linky.
I love all of the activities going on in her school and I wanted to join the party.
Our school happens to be right across the street from one of the most famous surf spots in the world, Banzai Pipeline. We have an ocean view from our class. Many of our students, parents and staff members are also surfers or avid water enthusiasts. With such an amazing resource surrounding us it's only natural that we do our best to preserve it.

From day 1 our students come in learning about the environment and how to care for it. Our school was one of the first to participate in
Aina In The Schools
which is a program to promote the Earth and Environment in Education. We are so fortunate to have such a wonderful community to come in and help out year round.
We have a school garden that the students plant each year and harvest for fun cooking projects. Each Fall and Spring we have a garden party where parents and other volunteers come in and help get the planting beds ready for the year. In 2nd and 6th grade we have health and nutrition lessons featuring locally grown products. We also have a School Farmers Market run by the students with donations from the community and parents.
The money raised from the school market is used to purchase locally grown fruits and vegetables that are distributed as a healthy snack to the students twice a month.
Our recycling program is school wide and each class has their own recycling bins. We also have community events where everyone is invited to share and learn about what you can do to preserve our wonderful environment. We had a screening of
Bag It
this year. I had never seen it before and it was such an eye opener as to how much plastic waste there is out there!! We also had this screening of Truck Farm which was such an amazing turnout from so many members of the community.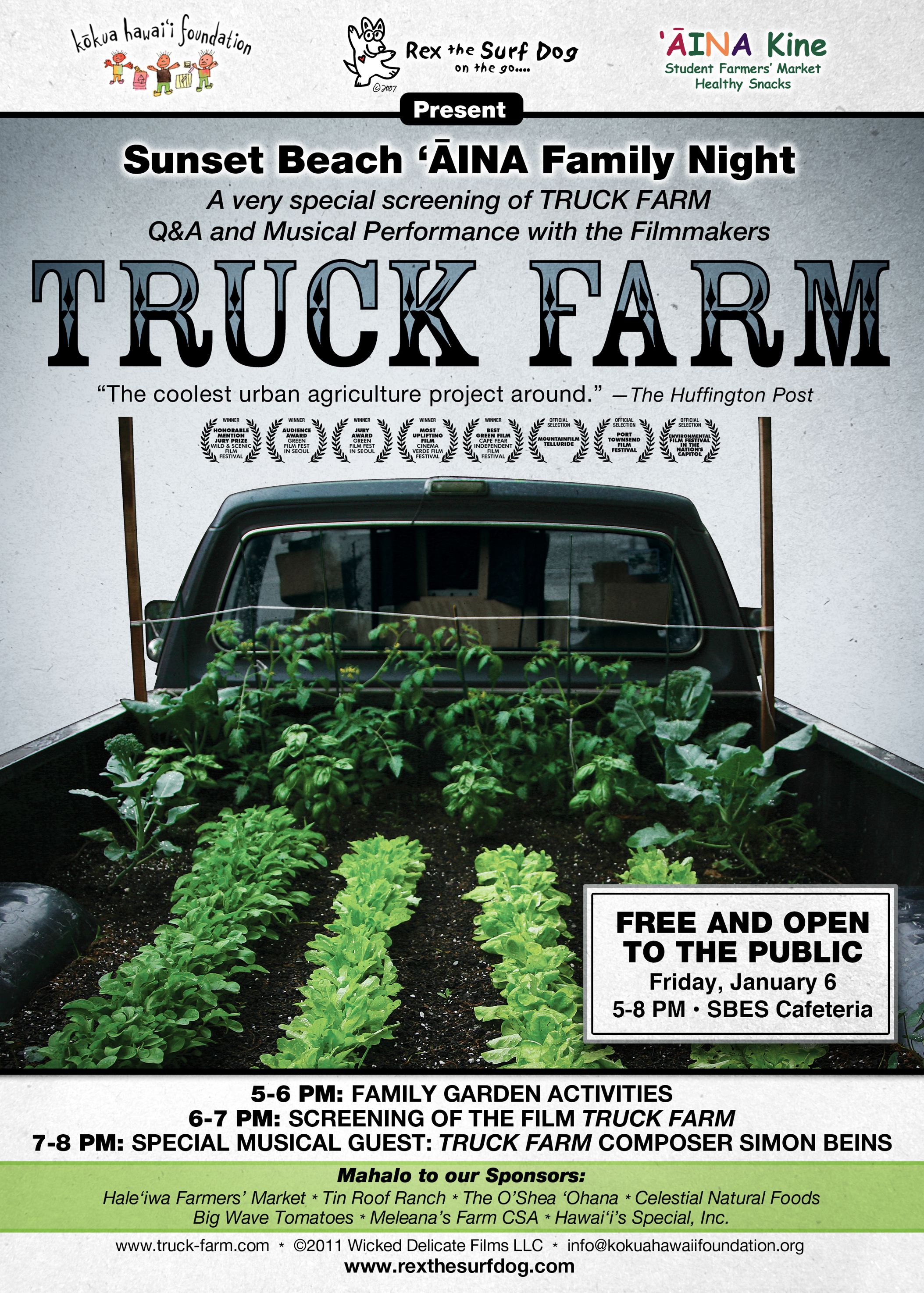 In a previous linky party I shared that all students in 2nd grade receive these great water bottles from the Kokua Foundation to reduce plastic bottle waste.
The
Aina In Schools
program has been so wonderful and our school has really embraced being environmental stewards. Please stop by their website for info and great ideas that you might be able to implement in your school.
To end this post I will leave you with one of our most amazing community members. He is an alumni of our school and and a co-founder of the Kokua Foundation which has helped to fund all of these projects. He is a down to earth guy and a fellow surfer who loves this little island and wants to teach our future generations that Everyday Is Earthday!!